For many of us, Superannuation is one of our biggest long-term investments. So it makes sense to invest in sound advice.
At AH Jackson & Co, we take the stress out of important questions like, how much super is enough? We'll guide you through tax-effective super strategies and make sure you are financially prepared for retirement.
At AH Jackson & Co, we have considerable experience and expertise with self-managed superannuation funds. Let us take the hassle and confusion out of compliance and administration issues, leaving you with more time to deal with investment decisions.
We are licensed to provide advice to self-managed superannuation funds*. We work with you to understand your financial retirement goals, then provide strategic advice to get you there.
We also handle all documentation relating to the setup and ongoing administration of your fund, as well as completing superannuation fund tax returns. A self-managed superannuation fund isn't right for everybody and one key element of our advice is to determine if it is the right retirement savings vehicle for you.

At AH Jackson & Co we can help you with:
Online access – allowing you to keep track of your contributions & investments

Administrative services including, tracking your investments against the investment strategy, record of trustee meetings and resolutions, up to date valuations of unlisted assets, property administration.

Reserve monitoring

Act as a mail house to avoid the double handling of mail and to avoid items being missed

BAS lodgements
* Any advice that is financial product advice is provided by AHJ Superannuation Pty Ltd (ABN – 84623298895), Authorised Representative No. 1261112 of Hunter Green Pty Ltd (AFSL No. 225962). Please refer to AHJ Superannuation Pty Ltd's Financial Services Guide for contact information and information about remuneration and associations with product issuers.
Superannuation Specialist Team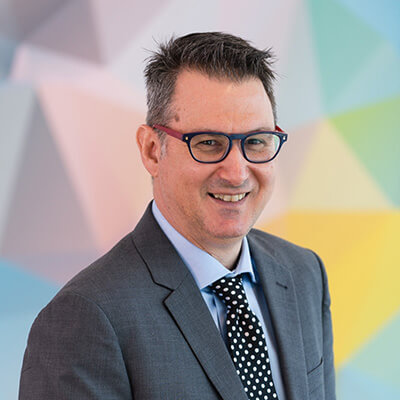 Elias (Leo) Manicaros
PARTNER
B.Bus, Grad Dip App Fin, Dip Fin Plan, MBA, CA, FINSIA
07 3253 1500
Leo has the expertise, passion and capacity to provide quality, personalised advice assisting clients to deliver value while being competitive in ways larger firms cannot.
Leo has a thirst for knowledge and a determination to help his clients achieve the outcomes they desire.
Not sure what your business needs?
Let AH Jackson shout you a coffee and chat about how we can help.